How to create a contact
Melivo Dynamics CRM allows you to manually add contacts into your pipeline. It can be either a lead or an opportunity.
Create a new opportunity
On the CRM module, go to your dashboard and click on the Pipeline button. Click on Create and fill in the details. By default, the newly created opportunity will appear on the first stage of your pipeline.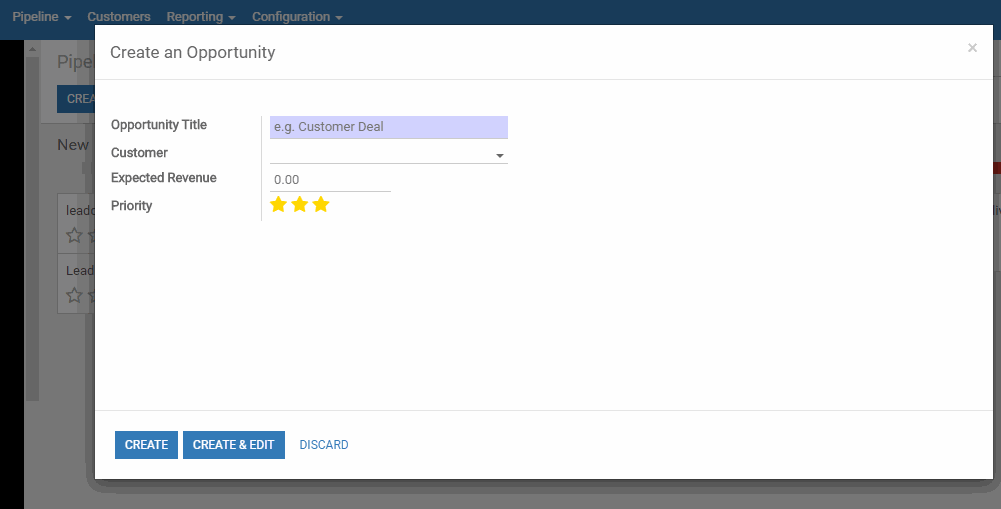 Another way to create an opportunity is by adding it directly on a specific stage. For example, if you have spoken to a customer at a meeting and you want to send them a quotation right away, you can add their contact details directly into the Proposition stage. From the Kanban view of your sales team, just click on the + icon at the right of your stage to create the contact. The new opportunity will then pop up into the corresponding stage and you can then fill in the contact details by clicking on it.